REGISTER BELOW
The Centennial State is the backdrop for a creative collaboration between Santa Nana's Holiday University and Santa and the Business of Being Santa (SATBOBS). We invite you to enjoy Denver, CO and be a part of the SNHU and SATBOBS experience – Rocky Mountain style!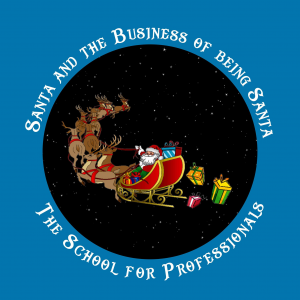 Visit the SATBOBS site here to learn more about the program, led by Tom Carmody.
Plan your visit to arrive early Friday and stay through Monday for BONUS DAY. If you're flying in, please note that class and graduation will go until at least 4:00 Sunday afternoon; and through mid-afternoon on Monday's BONUS DAY. Please plan your departing flight so you don't miss a minute!
BONUS DAY MONDAY, AUGUST 24!
Extend your stay. We have added Bonus Day on Monday. We will spend the morning going deeper into topics, and designing your events, marketing materials, and much more. We're working on an activity for the afternoon to enjoy the Denver area.
Special Tuition for SNHU and SATBOBS Collaboration
Registration for the weekend is handled through the Rocky Mountain IBRBS website and will require a $100 deposit or full payment. You will then receive an Invoice for any balance to be paid by July 15, 2020.
$250 – per individual
$375 – per couple
Airport Information
Denver International Airport (DEN)
8500 Pena Blvd
Denver, CO Louisvile, KY 40209
Hotel and Class Information
Book directly with the hotel by June 30, 2020 to guarantee the group rate. Call the number above and mention SNHU/SATBOBS for the amazing discounted Group Rate of $**** per night (plus taxes and fees). Room options: 1) Two Queens; or 2) One King.
Hotel Amenities
Complimentary WiFi and Internet
Fitness Center
Pool
Free Parking
Schedule
Featured Topic: TBD
Featured Community Service Activity: TBD
Friday, August 21, 2020
3:00 – 5:30 pm Welcome reception
6:00 – 8:00 pm Evening Kick-Off Session
Saturday, August 22, 2020
7:00 – 8:15 am Breakfast (special pricing for hotel guests)
8:30 – 4:30 pm Class
5:30 – 7:30 pm Group dinner (separate checks)
7:30 –> Evening Entertainment
Sunday, August 23, 2020
7:00 – 8:00 am Breakfast (special pricing for hotel guests)
8:00 – 8:15 am Devotional/Meditation time
8:30 – 3:30 pm Class
3:30 – 4:00 pm –> pm Graduation celebration, Mrs. Claus Commission, Santa Claus Oath
4:30 –> Group and individual photos
Monday, August 24, 2020 – BONUS DAY
8:00 – 12:30 pm Dream It…Design It
1:00 –> Lunch (separate checks) and afternoon activity
Tuition Includes
All Class Materials
All Four Volumes of SATBOBS books
Friday Welcome Reception
Saturday Lunch
Sunday Lunch and Graduation Celebration
Bonus Day
Guest Activities
If your spouse or partner is coming along to visit Denver but not planning to attend class, your guest is welcome to join our group meals (separate expense). You can add your guest's name and information when you Register.
Check back as we add more details to the agenda.
Santa Nana's Holiday University – a different point of view for holiday education
SATBOBS – Where Professional Santas Get 'Schooled'